Ever since we met Matt Rector from MTR Customs Leather, we've been in talks about having them do a clip-on IWB holster. Over the last few months, they have been working on different protoypes and we even had the chance to test a few of the early ones. Based on all the feedback from different sources, coupled with Matt's own ideas, MTR recently released the Nemesis Clip-On IWB holster.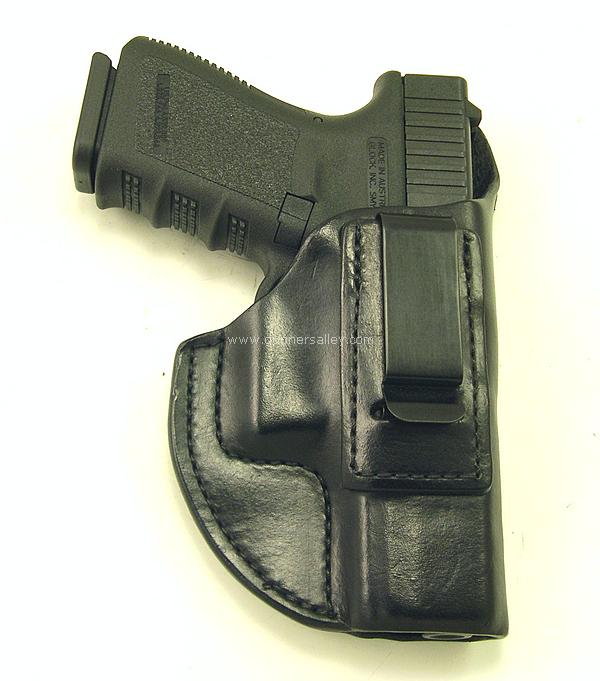 Now just about every holster maker out there offers some type of clip-on IWB holster so there are tons of this style to choose from. Here's where I think MTR differs a bit:
#1 – The base material is top quality bullhide leather versus traditional cowhide leather.
#2 – A full bodyshield that is reinforced versus the typical half bodyshield that isn't reinforced.
#3 – Gun Offerings – MTR makes this holster to fit nearly 100 different weapons, including many with or without a laser. Assuming it's a pistol and laser model that they fit for, and you prefer to carry your pistol with a laser attached, then you can have your cake and eat it to with this holster.
#4 – Ride Height – For me, ride height (or where the holster actual places the gun as it's worn) is very important to me and a key aspect of establishing a good clean drawing grip. The trick here is position the holster so it rides deep enough inside the waistband for good concealment, but not so deep that you can't good a good grip on the weapon when you need it. So far, every Nemesis model that I've tested (or own for my personal use) has fit me perfectly in that area. Good concealment depth yet enough space for a clean grip and draw.
If you'd like to read more about the Nemesis, please follow this link: Nemesis IWB
Related Posts